About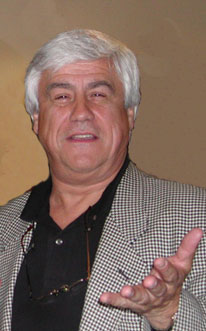 SECURE YOUR RETIREMENT !
Do not wait to buy !!!!!
BUY AND THEN WAIT !
Our sole purpose is to
service
YOUR
real estate needs
Vast experience over 40 years have helped us complete many
real estate tranactions in Industrial, Residential and Commercial
area for all that have contacted us over the years.
Confidential, fast and effective service is provided to all
requiring professional and reliable service. Same clients are using our service over and over again, proving the quality of our approach
and the effectiveness of our marketing strategy.
Current technology helps us in all aspects of marketing, communication
and research of the available properties for sale or rent.
Sometimes you need a service
Sometimes you need an advice
WE OFFER YOU BOTH
since 1977
Call to-day
Milan Jojkic
, Broker of record
416 665-6660
Greater Metropolitan Association of Realtors
National Association of Realtors
"SECURE YOUR RETIREMENT !"